The Jaffe Briefing - January 11, 2018
The Jaffe Briefing - January 11, 2018
OUR TAKE ON THE NEWS IN NEW JERSEY
UP THE CREEK - New Jersey has a weaker tax base, higher taxes
 and simmering fury amongst taxpayers. It is a recipe for financial trouble, reports 
The Wall Street Journal,
 noting it has been more than 20 years since New Jersey was current on its pension payments, leaving the state nearly $100 billion in the hole. And while the state can skimp out on its payments, local government cannot, according to 
NJ.com,
 which is why towns may have to come up with an additional $422.5 million for the upcoming fiscal year. Of course, towns can surpass the state's 2 percent tax cap to cover pension costs, but they are dealing with an electorate now dealing with President Trump's $10,000 federal income tax cap on state and local tax deductions. Gov. Chris Christie is painting a rosy fiscal picture as he speeds out the door, while Gov.-elect Phil Murphy is praying for spare change under Drumthwacket's couch cushions. Righting this ship, while somehow placating taxpayers, will require plenty of balance and prayers for a robust economy.
ON THE ROAD TO 2020: Sen. Cory Booker just got a huge boost to his ever-looming presidential campaign,
 named Tuesday to the Senate Judiciary Committee. He will dive deep into voting rights, civil rights issues, and investigating judicial nominees. Booker, who joins Sen. Kamala Harris of California as one of three black U.S. senators in history to serve on Judiciary, looks forward to being "there on the front lines," according to 
NJ.com.
 With the federal government likely providing roadblocks to Murphy's agenda when it comes to issues like immigration and marijuana legalization, New Jersey's going to need heaps of help from the Winfrey/Booker ticket.
STATEWIDE - You can call New Jerseyans a lot of names... but deadbeats? Apparently, according to the Urban Institute, millions of us are so behind on bills that we are getting harassing calls from humorless collection agents. This institute, crunching consumer records and census data, figures that 28 percent of us have way-overdue payments. The biggest concentration of deadbeats reside in Essex County, where 41 percent of people are being called up daily and "urged" to pay old credit cards, medical bills and other loans. The average amount of debt in collections is $1,114, with a healthy pile of medical bills driving down credit scores. One "debt specialist" offers this suggestion: Pay off one credit card at a time, and promptly shred it.
ON THE RAILS - Social media is lit up this morning by angry rail commuters, as a "power issue" forced NJ Transit to cancel some of its morning trains for a fifth day in a row. This time, according to Twitter, there were overhead wire problems at Penn Station in New York, prompting ticked-off travelers to jam into PATH trains if they had any chance of attending early-morning meetings. NJ Transit posted a list of this morning's train cancellations, in what is becoming a daily Russian Roulette to see if your train is the unlucky one that never shows up. Bloomberg News reports that Gov.-elect Phil Murphy wants to fire Christie-era appointees at the rail agency - a good first step.
"CROSSFIELD," NJ? - There has been plenty of accusations of "fake news" tweeted from the White House.
 But is amazing to see some actual fake news when it comes to coverage of New Jersey. 
Look no further than LadiesofLiberty.net
, which is reporting on the arrest of three state senators and a Democratic party chair representing "Crossfield, NJ." Apparently, they have been arrested by a "black ops" recovery team in a child prostitution ring. You can't make this stuff up. Unless, of course, you report for LadiesofLiberty.net. Read the nonsense here.
IN OTHER IMPORTANT NEWS
MOTHER RUSSIA - Call him thirsty. A young man somehow stole an armored vehicle Wednesday morning, drove it through a forest, sped through a small town and smashed the tank through a window of a convenience store. Why? To steal a bottle of wine, Reuters reports. Of no surprise to anyone, the suspect was found to be drunk, as he was nabbed with his treasured bottle. Russian media notes the shop was not licensed to sell alcohol that early in the morning, perhaps the reason why this drunk didn't just use the front door.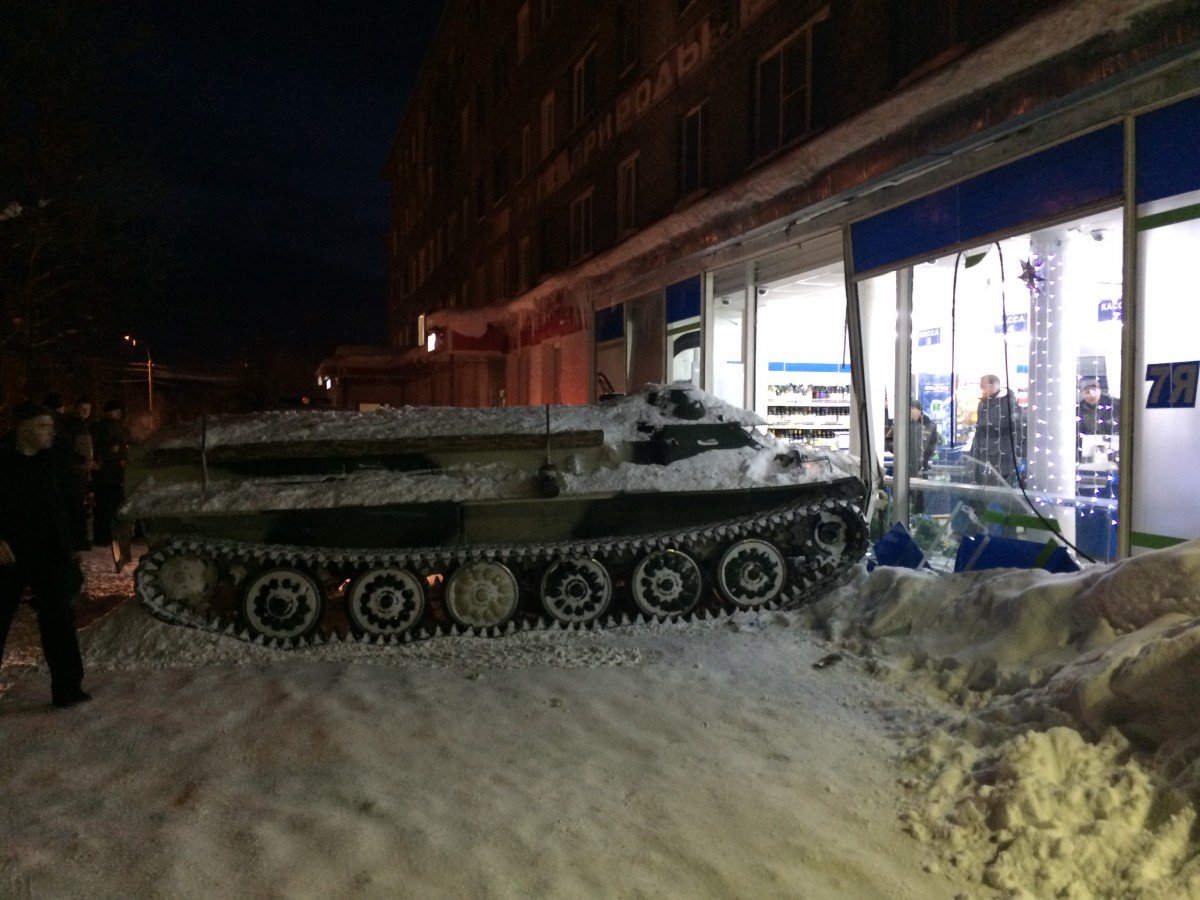 THIS DAY IN HISTORY
It was this day in 1984 that no one could miss a shot, as the Denver Nuggets beat the San Antonio Spurs, 163-155, in an outrageous NBA game with nonexistent defense.
WORD OF THE DAY
Gainsay - [gayn-SAY] - verb
Definition: To declare to be untrue or invalid
Example: There's no gainsaying the fact that Manhattan-bound commuters are often stuck on overcrowded trains and deserve a seat for the price of the ticket.
WEATHER IN A WORD
Posted in Morning Briefing